You are here

70 is the New 65: Living Longer Also Means Working Longer
70 is the New 65: Living Longer Also Means Working Longer
Submitted by Concierge Financial Planning, LLC on July 22nd, 2014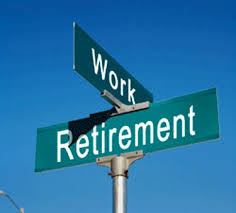 "I am 62 years old, and have worked hard all my life–I'm tired," Joe explained at the start of our conversation about retiring. His song is a familiar one. There is just something about the early 60's that screams, "time to retire." When age 65 rolls around many feel entitled to call it a day regardless of whether they are financially ready or not. The problem is that only 48% are in financial shape to do so.
Back in the 1950's when Joe was born, a 65 year-old's life expectancy was about 13 additional years. Today it's over 16 years and by 2040 it will be over 18! Joe's parents worked for 40 years and enjoyed a 20 year retirement. Back then a 2:1 work year to retirement year ratio was acceptable. Unfortunately, that is no longer feasible in most cases and people's expectations need to change with the times.
Joe is typical of many of today's pre-retirees. He is still laden with debt from educating his children and borrowing against his home. What's more, two of his adult children still live at home and he provides them with various forms of financial aid: money for cars, healthcare, and rent-free accommodation to name a few. Adding fuel to the fire, Joe's life expectancy is significantly longer than his parents. A 70-year-old man today has a longer life expectancy then a 65 year old in 1950!
"Joe," I explained, "you have to reframe your thinking about retirement. The 65-year-old retirement target is obsolete. Instead of thinking about retirement as years from birth, think about it as years from death." The 2:1 ratio no longer works. It is more like 3:1 now, with 45 years of work followed by 15 years of retirement. Social Security set full retirement age at 65 in 1940. The equivalent today would be age 70, and in 2070, it will be 73!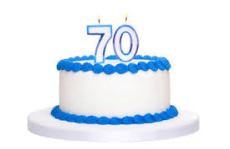 Seventy is the new Sixty-five. Joe–along with the rest of us–needs to get used to it. The good news is that most people will be physically able to continue working well into their 60's. Waiting until 70 to start Social Security will also maximize your monthly benefit, which grows at 8% per year between your full retirement age and 70. As you look ahead to your golden years, set a mental retirement age target of 70 years old.
If you hate your job, feel free to try your hand at something else. Perhaps a phased retirement with part-time employment will work for you. It's important for older adults to keep up their skills or learn new ones to stay current.
Joe is a school librarian and ended up wisely deciding to keep working to try to pay off his debt before retirement. Since he knows that librarians are fast becoming extinct, he is also taking classes to become certified to teach English. When the time is right, he will gradually move from teaching to tutoring before he finally retires. The plan is working out great for Joe; not only will he be able to enjoy a more financially secure retirement but his class work has given him a new purpose and he no longer feels tired or ready to retire.