You are here

Are you a Financial Enabler?
Are you a Financial Enabler?
Submitted by Concierge Financial Planning, LLC on March 10th, 2016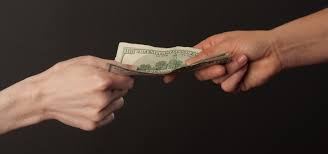 My blog posts are usually about client experiences, but this one is different. This time I am both the advisor and the client and I need to take my own advice (gulp!) I was casually perusing my March copy of the Journal of Financial Planning when I stopped like a deer in the headlights as I recognized myself in Five Recommendations for Planners with Financially Enabling Clients by Dr. Bradley T. Klontz Psy.D., CFP® and Anthony Canale, CFP®. I realized with great alarm that I am one of those financially enabling clients, specifically with my oldest son who graduated from college last May and is still living at home, working on getting a job. While I love him and his company, it's time I took some external advice.
What do Mr. Klontz and Mr. Canale suggest?
1/ Recognize that Financial Help Can Hurt—Money is a potent force and motivator. If someone gets money for doing nothing, he is then rewarded for that problem behavior. "Giving money to a chronically financial dependent is akin to giving a drink to an alcoholic to relieve him or her of the shakes." Yikes!
2/ Understand the Curse of too Many Options—This I understand well. When I graduated from college there was nobody saying go find your passion. It was more like "graduate, get a job, and pay the bills!" Your passion, if you had one, could be your hobby. Is it terrible if I say that I still don't know if I have discovered my passion? There are too many open-ended questions out there for kids these days. It would be much easier to choose if a parent said, you can either take Job A or Job B. Instead we say, you can take any job in whole wide world!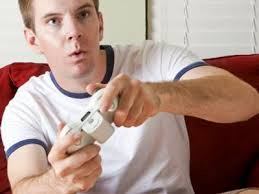 3/ Acknowledge the Curse of Unstructured Free Time—jobs keep us busy and when we have too much free time we focus on our problems and become anxious. To relieve that anxiety we watch TV or play video games. Klontz and Canale write that parents who provide their children with opportunities to travel and find themselves may find it is difficult for those children to transition to sustained gainful employment. I am guilty of this crime! Just because I wanted my child to experience the world have I established a financial dependent?
4/ Rip off the Financial Band-Aid—We all know how much this hurts. However, I have seen it work wonders. My cousin kicked her son out of the house after he dropped out of college and slept all day and partied all night. It was the single hardest thing she ever did. She spent days, weeks, years crying about it, but it worked! Her son is now a successful attorney. Would I have the strength to do that? Klontz and Canale provide the necessary steps in their article, but it's one thing to read them and quite another to take them.
5/ Make a Referral—If all else fails see a mental health professional.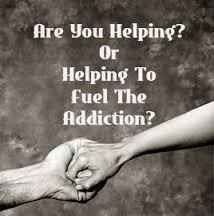 I can only image how difficult and heartbreaking it would be to take the drastic steps that my cousin did with her son. Hopefully it won't come to that with me and mine. Klontz and Canale do offer perspective and helpful suggestions. What's more, as I write this my son informs me that he has a job offer in Mexico teaching English at a small university in the mountains! Perhaps I'm off the hook until my other two children graduate from college.