You are here

Are You Part of the 10%?
Are You Part of the 10%?
Submitted by Concierge Financial Planning, LLC on July 7th, 2016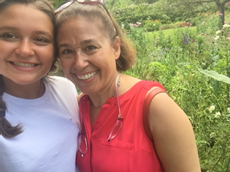 As my daughter and I rode our bikes down the path to Giverny, France I felt like I was in the scene from the Sound of Music where Maria and the kids are biking. Last week I stole away with my youngest for a quick trip to Paris. On our last day we set out to see the home and gardens of Claude Monet. The sun was shining and we had just enjoyed the most divine picnic lunch. It was market day in town, and before we set off on our ride we stopped to pick up fresh bread, cheese, fruit, and a bottle of Sancerre. I kid you not, it was the best meal of my life. I can still taste that crisp white wine on my tongue.
Most of the time I take my own advice and prioritize saving for retirement and college, but this little jaunt was part of my "10%." You see, despite the fact that I still have to pay college tuition and want to be able to retire one day, I also feel it's important to live in the moment and to create wonderful memories that will be looked back on and enjoyed later in life.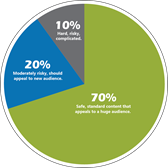 I once over-heard my husband advising one of his advertising clients, "Spend 70% on what you know works, spend 20% on what you think works, and spend 10% on what you hope works." It was good advice, and I've morphed it into personal spending advice I can use too. While I don't stick strictly to the percentages my husband recommended, the concept is nonetheless the same. I spend 70% on what I know I should be spending on (like retirement,) 20% on what I think I should be spending on, and 10% on what I wish I were spending on.
Unfortunately, the "10%" spending comes a little easier to me than it ought to, but I have clients who find it very difficult to let go of their earnings and savings, even when they can easily afford to do so. They are often afraid of what unknown events the future may bring. For example, Mary, age 68, has $4,000,000 in liquid assets and spends approximately $50,000 per year. She could never bring herself to untie her purse strings and let go. Happily, after she saw her asset projections and learned that her financial retirement plan had a 99% probability of success, she felt more confident spending her "10%" on a dream family vacation.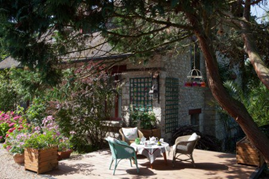 So this time around instead of proselytizing the virtues of thrift and discipline I invite you to take this summer to indulge in your "10%." You never know what you may find. In fact, I am still dreaming about the vine-covered stone cottage for sale along the Giverny bike path. "Maybe Dad and I will retire there." I called out to my daughter as we rode by. And another delicious bottle of Sancerre will be just around the corner!