You are here

Do Nothing
Do Nothing
Submitted by Concierge Financial Planning, LLC on April 23rd, 2020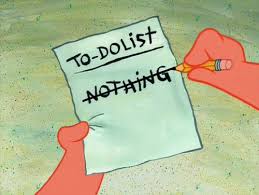 "Ann, you'd be so proud of me!" exclaimed Fred. "I haven't done a thing with my investments—absolutely nothing!" In fact, I was impressed. Fred is a client with a history of losing his nerve during market declines and making poor emotionally-driven investment decisions. Over the past 10 weeks, Covid-19 has made it impossible for anyone, regardless of their risk tolerance, to hold on tight and not question the markets. The fact that Fred internalized my advice and was not panic selling was remarkable.
Sometimes the best course of action is to take no action at all. Human beings like to exercise their free will and are frequently uncomfortable doing nothing—unless the decision to do nothing is an active choice.
For example, beachgoers who get caught in a rip current often fight in an attempt to swim against the current. Instead of helping, this struggle actually makes the situation worse and can lead to exhaustion and drowning. The more prudent course of action is to relax and do nothing. Float and keep calm until you can swim out of the current, which usually weakens in 50-100 yards.
Similarly, the first instinct of hikers and campers faced with a bear in the woods is to scream, turn and run. I get it—I would want to head for the hills. It would be extremely challenging for me to keep my wits about me. However, if you run, you're acting like prey and it's more likely you will become just that.
Imagine the volatile financial markets are a rip tide or wild animal in the woods. A frightened, anxious response could cost you big. It's important to remain calm and not do anything rash, no matter how emotional you may feel. If you have established a financial plan and asset allocation, stick to it! There is no need to react immediately. If you don't have a plan, it's a good time to educate yourself and start thinking about setting one up.
Fred came to me in 2014 wanting to retire, wondering if his portfolio could support his future spending goals. During our discussion, Fred revealed that he panicked in 2008 when the market crashed and sold many of his stock positions. He took a $400,000 loss and never got back into equities—he was both afraid of volatility and never felt the time was right to get back into the market. The positions Fred sold would have been worth $1,500,000 in 2014 had he just held on in 2008 and not done anything. In other works, Fred's plan would have been strong enough to retire if he had just not panicked. Unfortunately, his anxiety-driven sell decision cost him his retirement date. I advised Fred to work a few more years.
With no place to store oil for May delivery, the commodity's price has fallen below $0. Stocks have traded up and down with rapid changes in direction. At times stocks and bonds have tumbled together—it feels like the rip tide is dragging us out to sea. Practice mindfulness, remain composed and don't fight the current. You may get tossed in the waves and end up farther down the beach, but you will survive and so will your portfolio. If Fred can do it so can you.