You are here

The Economics of Exercise: Earn Thousands for Retirement the Easy Way
The Economics of Exercise: Earn Thousands for Retirement the Easy Way
Submitted by Concierge Financial Planning, LLC on February 23rd, 2017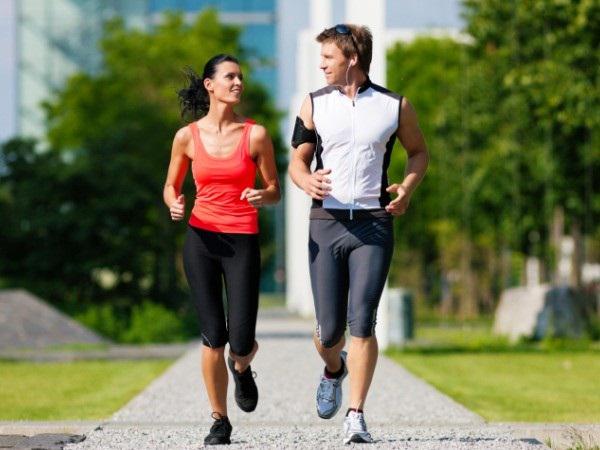 What if I told you that there is a way to save for retirement without actually having to pinch pennies? You don't have to deny yourself that shopping spree or that awesome trip. What's more, you could potentially "save" hundreds of thousands of dollars. Does it sound too good to be true? Well, it's not. All you have to do is exercise—hard!
I don't mean leisurely walks or once-a-week tennis. You need to take the bull by the horns and challenge yourself physically. According to Dr. Henry Lodge and Chris Crowley, you can eliminate 50% of illnesses and injuries in the last third of your life by making prudent lifestyle choices, exercise being the number one. Wow! What's more, "70% of the normal decay associated with aging—the weakness, the sore joints, the lousy balance, the feeling crappy—can be forestalled almost until the end." As I read this I pictured my father who had a difficult time with diabetes and mobility in his 80's and, as a result, a reduced quality of life. If I'm lucky enough to grow old I want to be able to move, to travel, to keep up with my children and grandchildren. I don't want to spend my days going to doctors and taking pills. The idea that I could actually make this happen for myself was incredibly motivating.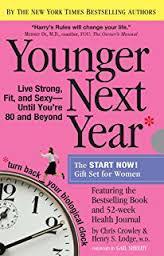 I have a client to thank for this motivation. She looked amazing when we last met and after I told her so she recommended I read Younger Next Year by Lodge and Crowley. At 52, I liked the title and the idea that I could look, feel, and actually be physically younger in one year's time. I can't put my finger on exactly why, but this book lit a fire under me! After reading it, which only took a few days, I immediately ordered a Fit Bit and got to work. At first I just threw myself into my usual elliptical machine workouts with a bit more effort and focus on heart rate.
Then I discovered the holy grail of exercise: The Peloton Bike! (Angels singing.)
If you haven't tried spinning, run, do not walk, to your nearest Peloton show room. This bike has changed my life! I can take live and on-demand spin classes from top coaches in the privacy of my own home. I can even ride live with my friends who also have Peloton bikes. The rides are so much fun that I wake up and look forward to jumping on my bike, to pedaling to the music, and to listening to the coach leading the class. What's more, unlike other forms of exercise that I have tried I have not experienced a single unintended pain or injury! (I even got tennis elbow from yoga.) I owe a tremendous debt of gratitude to my friends who introduced me to this awesome piece of equipment and to the many Peloton coaches who fortify and inspire me every day. I've been on my serious exercise kick for a couple of months and the weight is coming off and I feel stronger than ever. I step off that bike feeling like I should be on the cover of Health! (Unfortunately, I pass a mirror on my way upstairs and realize that it's still just me.)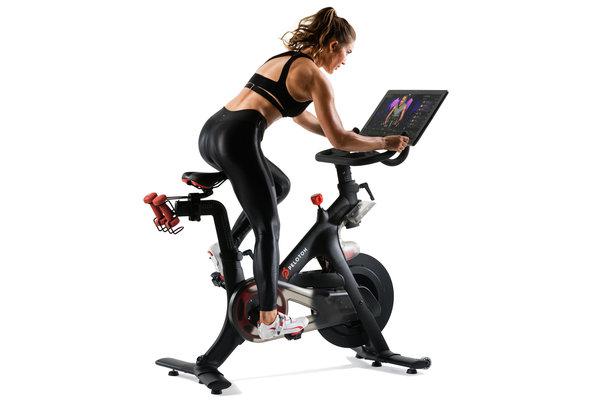 Anyway, back to the "saving". My husband and I can reasonably expect to pay $370,000 or more for healthcare during retirement. If we can eliminate 50%-70% of our potential illnesses and injuries by exercising, that could mean $185,000 or more dollars in our pockets to spend on travel, grandkids, or anything more fun than doctors and medications. That could very well be more than I contribute to my retirement by deferring income into my 401k. What's more, we'll be in good enough shape to enjoy all those activities.
So if you are worried that you are not socking enough away for retirement, consider spending more time at the gym. No excuses! My husband gets up at 5:30AM to exercise. There is always time. If you really want to have some fun, get yourself a Peloton bike. You might think it's expensive, but then again it's a small price to pay to save $185,000 and eliminate 50% of the illnesses and injuries in the last third of your life.