You are here

A Financial Planner's Holiday Gift Guide
A Financial Planner's Holiday Gift Guide
Submitted by Concierge Financial Planning, LLC on December 18th, 2017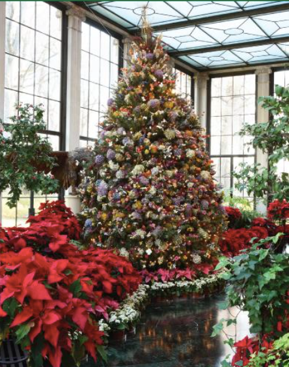 A Financial Planners Holiday Gift Guide
Still wondering what to give your loved ones for the holidays? If you really want to make a difference in their lives, I have three great gift ideas. All are based on the belief that people remember the way they feel far more than they remember what they see or hear. All these gifts will guarantee your loved one an incredible feel-good holiday!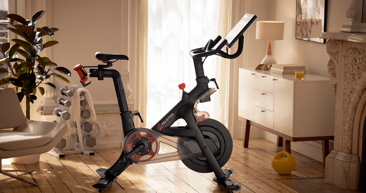 1/ Give the gift of good health and consider placing a Peloton bike under the tree. This is the ultimate gift that keeps on giving—both physically and financially. Not only will your loved one improve their well-being by spinning their way to good health, but they will also reduce their future medical expenses. A couple like my husband and can reasonably expect to pay $370,000 or more for healthcare during retirement. If we can eliminate 50%-70% of our potential illnesses and injuries by exercising, that could mean $185,000 or more dollars in our pockets to spend on travel, grandkids, or anything more fun than doctors and medications. Click here to read about my personal experience with the Peloton bike. I can't think of a better or more life-changing gift. Plus, if you use my referral code, PBKAYM, when you buy your bike, you'll get $100 off your purchase and I'll get $100 in merchandise from the Peloton Boutique! It's a win-win.
2/ Give the gift of an experience. Material possessions are often forgotten soon after they are opened. Last year I gave my nephew an afternoon of spelunking with a friend through Cloud 9 Living. He loved the experience and has fantastic photos and memories from his day of cave diving. Why not take Mom to visit Winterthur in Delaware? I was just there and the Yuletide tour is fantastic. While I am still marveling over the incredible dried flower Christmas tree, your Mom will undoubtedly be basking in the glow of her day spent with you. Don't forget to stop at D'Nics in Philadelphia for a cheesesteak on the way home—it can be a great day for you too.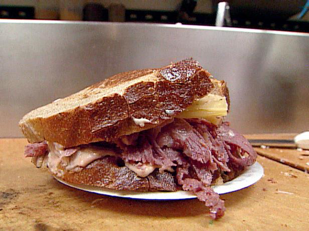 3/ Give food! I always love the gift of bacon or those delicious Harry and David pears, but this year I had the over-the-top pleasure of receiving the Zingerman's Reuben Sandwich Kit—I can't thank Patty and Archie enough! My entire family enjoyed the kit for days. Eating the delicious sandwiches was only half the fun. I was recovering from surgery and spent hours gleefully watching my husband and adult son cook and build the tasty treats. I can't wait to pass along the joy and send the kit to someone else.
As you feel the holiday spirit, think about giving a gift that will have your loved ones feeling the love for years to come.