You are here

A Foolproof Trick to Save 10% on America's Top Colleges
A Foolproof Trick to Save 10% on America's Top Colleges
Submitted by Concierge Financial Planning, LLC on June 11th, 2015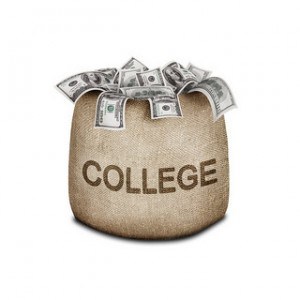 Yes, it's true, anyone can save 10% or more in four year college expenses. That could easily mean more than $25,000 in your pocket. And, there is no need to complete the FAFSA financial aid form or score 800s on your SATs to garner a scholarship. This opportunity is open to everyone.
I am basking in the glory of my son Peter's recent college graduation. As a financial planner, I am thrilled that the $60,000 per year payments have ended, and, as a parent, I am proud that he has achieved this significant milestone. As I reflect on his college experience I realize I have some wisdom to share both as a parent and as Fee-only financial planner.
The most critical lesson I learned is to make sure that your student takes advantage of all the possible ways to earn credits toward their graduation. Those APs (Advanced Placement Tests) your student takes in high school don't just help during the college application process; they can save you a bundle too. Pitzer College gave Peter up to two full credits for APs because he performed well on his tests. Generally colleges like to see a score of 4 or 5 to award credit. At $60k per year, I figure that each credit costs $7,500, so on day one I had already saved $15,000.
If your young scholar did not take AP classes, do not fear. They can go the Community College route. Peter returned from college in May one year and had six weeks to kill before his planned summer job started. He signed up for French 101 at Union County College (UCC) here in New Jersey. $400 and six weeks later he had another full credit! That's a 95% discount vs. the residential college's $7,500 per credit cost! Talk about a bargain. My only regret is that he didn't take more classes at UCC. If you are not sure if your school will take community college credits, check beforehand. At the time he took the class, Peter didn't know that Pitzer would give him full credit, but much to his delight they did. Peter also took a class at Rutgers one summer. That credit cost $1,200—saving another $6,300 off the Pitzer price.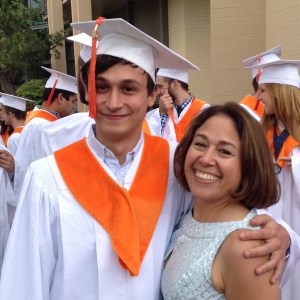 Peter took a semester off during college to backpack through Africa, but due to his credits from APs and local college classes he was still able to graduate on time with his class—effectively in 3.5 instead of 4 years. Most colleges don't require four years of on-campus credits to graduate. Many students can likely get a full year's worth of low-cost credits and still graduate—saving up to 25%.
What did I do with my 10% savings? In the end, my role as a parent won out over my vocation as a Fee-only financial planner and I reinvested it funding my son's African adventure. Ironically, I paid for bare-floor mattresses and outhouses vs the cushy California dorm—and I couldn't be happier with my bargain.