You are here

Keep all Your Oars in the Water for Optimal Performance
Keep all Your Oars in the Water for Optimal Performance
Submitted by Concierge Financial Planning, LLC on January 12th, 2016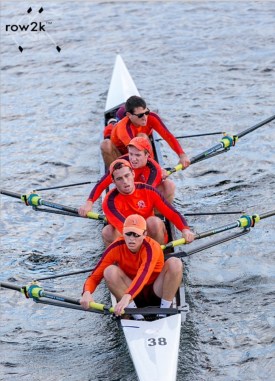 My son, George (in sunglasses, no cap), rowing bow for the Susquehanna Crew.
Crew is an amazing sport. It works almost every muscle in the human body and requires a tremendous coordinated team effort. In most other sports an individual can stand out; this is not the case in rowing. As I watch my son compete for Susquehanna University and reminisce about my own days as a coxswain, I can't help but see the many corollaries between rowing and investing.
A well-staffed crew team takes a variety of talents. The first oarsman is the "stroke" who sets the pace for the rest of the boat. This guy doesn't need to be the biggest or the strongest, but he needs to be metronomically consistent and have impeccable technique. The role of the fourth seat is completely different. This guy needs to be a big, strong powerhouse. We used to call this part of the boat the engine room. Complementing these guys is the bow seat (my son's spot for Susquehanna) which requires long arms and good speed of movement.
If you have a shell full of just strokes (the pacemaker) your crew wouldn't be optimized and you likely wouldn't perform well. Is this beginning to sound like a portfolio? Similar to a crew team, a portfolio needs diversified investments in order to achieve the best risk adjusted return. For example, if you have only technology stocks, you've got a boat full of strokes.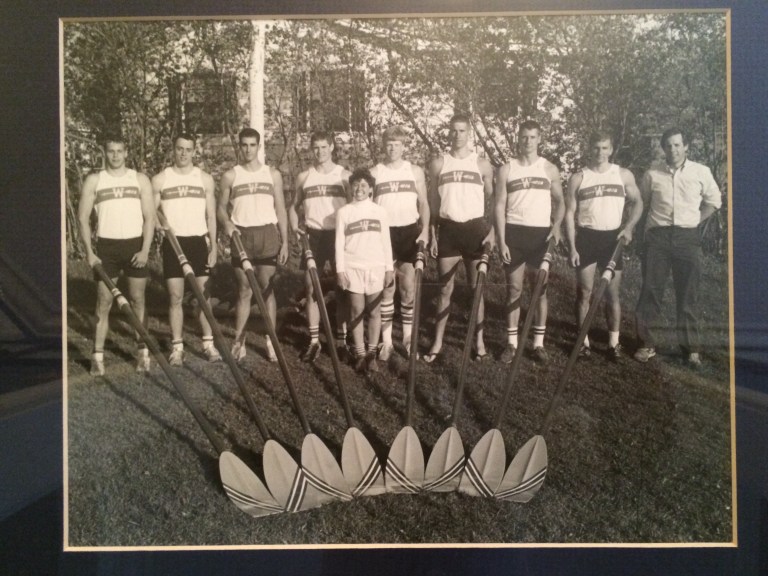 Me with the Williams Crew in 1985
Technique makes a huge difference in rowing. After completing a stroke in the water, the oarsmen lift their blades (oars) from the water and return to their original position. If these guys pull their oars out and feather them on the water during the recovery, this puts tremendous drag on the boat. Those blades should be 6-7" over the water, otherwise they are essentially putting on the brakes at the precise moment when they should be accelerating!
What puts a drag on a portfolio and causes it to lose speed when it should be accelerating? If you guessed fees, you are correct. Fees are real return killers. Take a look at your mutual fund, ETF, and management fees. I see clients who are paying over 1% all the time, which is expensive. Over 30 years, a 1% difference in fees on a portfolio of $100,000 is about $135,000! Keep your oars off the water and your fees low.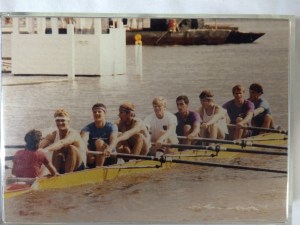 Me coxing the Williams Crew in 1985
I've left out an important person when I described the individuals that make up a successful crew. If you are familiar with the sport, you know this is the coxswain (my role for the Williams College Men's Crew back in the day.) The cox steers the boat and needs to be physically small, smart, and a multi-tasker. The coxswain plays many crucial roles—coach, motivator, and race strategist—to name a few. While a small two-man shell may be able navigate a race without a coxswain, it is virtually impossible for an eight oared shell to do so. Similarly, someone with a small portfolio who is just starting out may be able to handle their financial planning without help. Once you have amassed a larger portfolio and/or start taking distributions, however, the task becomes unwieldy if you go it alone, and your portfolio will not be optimized. A trusted financial planner/advisor can make a significant difference.
As the coxswain of your portfolio, your advisor can coach and motivate you confidently over the finish line.