You are here

Living Small to Live Large: The Case for Tiny Homes
Living Small to Live Large: The Case for Tiny Homes
Submitted by Concierge Financial Planning, LLC on July 31st, 2018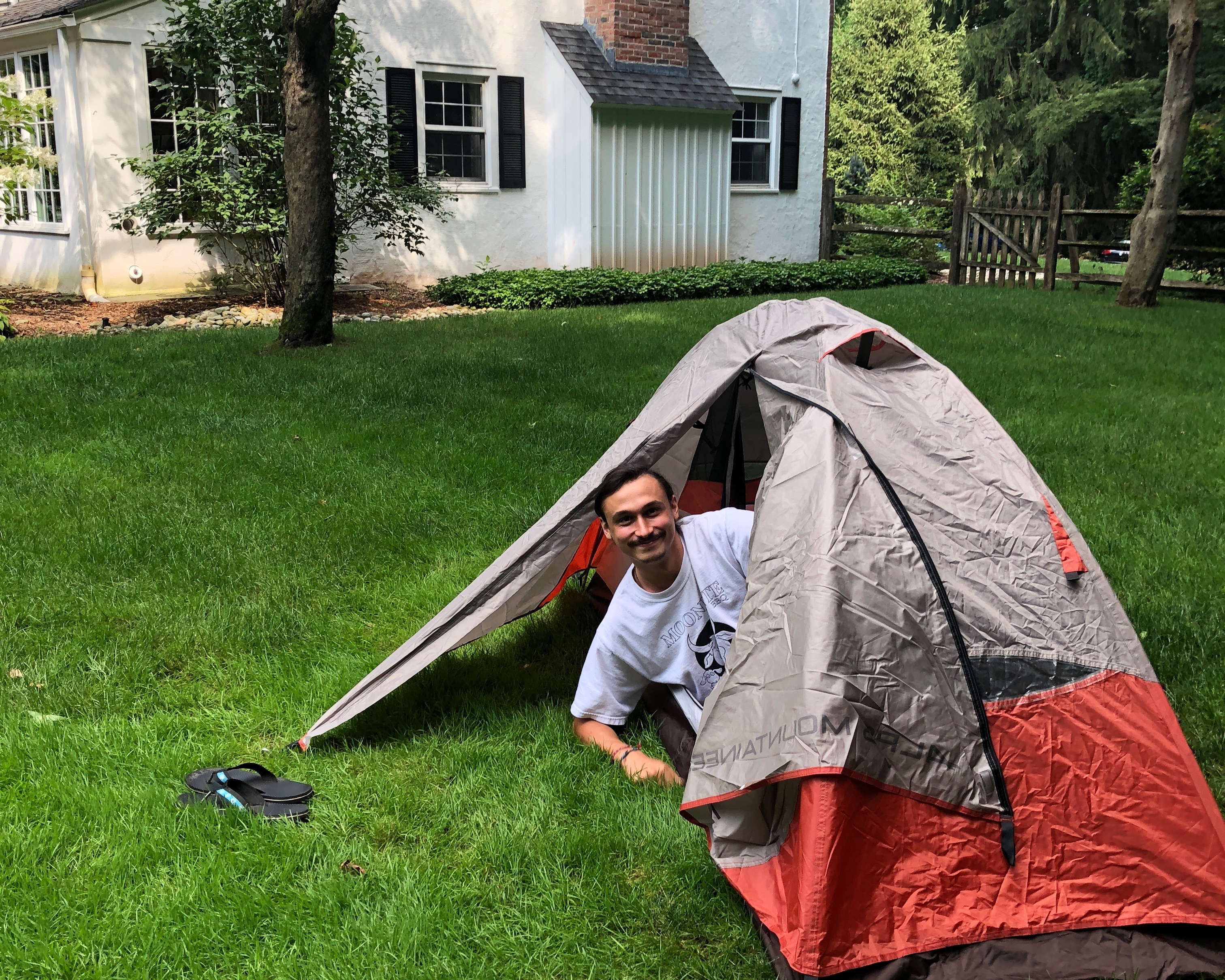 "Mom, I'm setting up my tent outside," announced my world-traveling millennial son shortly after arriving home for a short visit. "Peter," I said, perplexed, "I've kept your room in perfect condition—your TV, wifi, and air-conditioning are waiting for you!" "No thanks," he replied, "The house is living too large for me, Mom, I've moved on to living small and I don't want to go back."
Did you know that the average American home in 1950 was 1,000 square feet? Fast forward 68 years and that number has nearly tripled to 2,600. The pursuit of consumerism, "The American Dream", and grandiose imagery of a big home with a nice car no doubt helped trigger this explosive growth. Today, we are becoming wiser as to what this "American Dream" really costs in terms of finances, time, sustainability, and sanity—all important parts of our well-being. The associated costs of home ownership grow with home size and they can be ugly. Unfortunately, they are almost always undervalued initially.
While there are no doubt benefits to larger homes (parents especially know what I mean), some folks have decided to take a U-turn back to simpler living through "Tiny Homes" that average 200-400 square feet. While living small is certainly not for everyone, the benefits are hard to ignore:
Financial: The average cost of a standard sized home is $272,000, and, when you add in mortgage interest of $209,704 (4.25%, 30 year FRM), the total cost balloons to $481,704. The average 186 square foot tiny home runs $23,000 if you build it or yourself or $60,000 if purchased move-in ready. Even with interest on a loan to finance a tiny home, the average purchaser would save around $400,000! In addition, tiny homes incur significantly less utilities, repairs and maintenance costs.
Time: The 28% rule advises us to spend a maximum of 28% of gross income on housing. That's a big percentage—in fact, it's 11 hours of your 40-hour work week. The cost of a tiny home means less time spent working to fund a home, less space for things (therefore less purchases), and more time for friends, family, and hobbies—including your own well-being (exercise, diet, etc.). Imagine the shortened time frame until retirement as well.
Sustainability: Less space leads to less consumption of resources which is good for Mother Earth. Nothing drives American consumerism like size and everything has gotten bigger since the days of our more grounded past: bigger refrigerators = more food purchases, bigger homes = more stuff to fill it, bigger cars, etc., etc. With the world's population only growing bigger, tiny living is one way to leave a smaller footprint.
Sanity: There are many benefits to a simpler life—less stuff to fix, maintain, keep track of, update, buy, pack in a closet, etc. More time to focus on the experiences of life—the people, not the material possessions. Plus, cleaning a tiny home might take all but 15 minutes!
"Normal" is what we let it be. For many, funding retirement and a large expensive home and the lifestyle that goes with it is like running a marathon at a sprinter's pace. Living small may allow some to jog though life at an enjoyable pace while actually being present along the way, taking in the scenery and not gasping for air.
My son, Peter, has chosen to live small. Today this is the road less traveled, but that may not always be the case. I imagine a future where Peter's twenty-something son comes home to visit his father's yurt! And who am I to judge? I see many people my age struggling unsuccessfully to maintain their lifestyles while also saving for retirement.
I discussed this post with my husband and was thrilled when he suggested that we look into tiny living as I've been after him for years to downsize! My excitement quickly waned, however, when he asked me to look for Tiny Homes with two bathrooms! If I do get him over the multi-bathroom bump, click here for a gallery of my favorites.