You are here

Playing Games with Your Money
Playing Games with Your Money
Submitted by Concierge Financial Planning, LLC on August 28th, 2015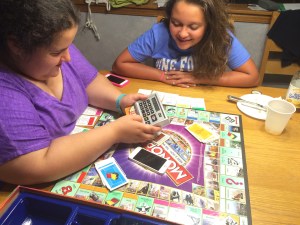 "I'll trade you LAX for Fenway Park," my daughter Judy said while playing monopoly with her cousin, Liz. As a fee-only financial advisor, Monopoly is one of my favorite games. It focuses on many valuable personal finance lessons, including making change, handling money, budgeting, and mortgages. I really took notice, however, when I heard her say, "I passed Go! Give me $2,000,000." $2,000,000? What happened to $200? It was all down hill from there.
It seems inflation isn't the only modern lesson this new Monopoly is teaching. I looked over to witness my daughter sliding her credit card into a play credit card machine. What was this? No handling money? No counting? No budgeting? No, just thoughtless spending on a credit card.
That said it all. As if it wasn't easy enough to pass along our poor habits to our children, we are now making games to reinforce bad behaviors. This version of Monopoly is a microcosm for the dangerously poor financial habits that are infecting our nation. Have we forgotten the sub-prime melt down we experienced in 2009?
Every week I see clients who are nearing retirement but still burdened by credit card and mortgage debt. Most of these clients' plans would look fine if it weren't for the debt. Unfortunately, as a result of their debt burdens, many of these pre-retirees will have to work until they are 70 years old and also make adjustments to their retirement plans—perhaps as drastic as moving to a less expensive state or downsizing to a one-bedroom apartment.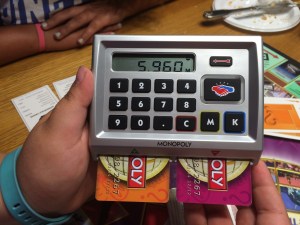 The Chance and Community Chest cards are scary too. "Accept the position of CEO of a high-powered investment banking firm. Collect a signing bonus of $1,500,000." "Win big at the casinos in Atlantic City. COLLECT $1,000,000." Looks like our kids will aspire to be big risk takers. Poor Elizabeth Magie, the originator of Monopoly, must be rolling over in her grave! Her intent was to have the game illustrate the economic consequences of fiscal realities of her time, not to encourage the foolish behavior that results from poor financial management.
There is a silver lining, though. Your game token can be a Toyota Prius and one Chance card forces you to make a donation to disaster relief.
Want to prevent your children and grandchildren from making these tempting pecuniary mistakes? Buy the old fashioned version of Monopoly where they learn to count and keep track of their money instead of how to slide the plastic for everything they want. Don't be afraid to lead by example, either. Try going "cash" for a month. It's incredible what you'll learn about your own spending.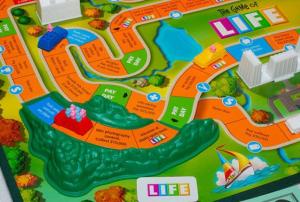 You might also want to stay away from modern version of The Game of Life; my daughter instructed me that the best way to win it is to skip going to college altogether!