You are here

Practice Makes Perfect: How to Retire Like a Pro
Practice Makes Perfect: How to Retire Like a Pro
Submitted by Concierge Financial Planning, LLC on January 22nd, 2019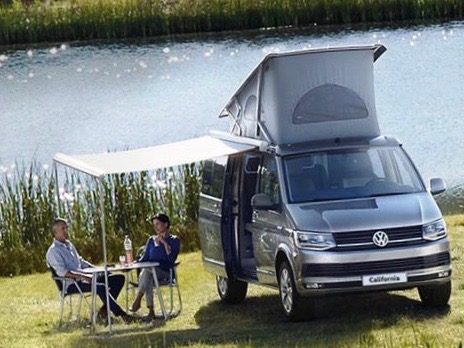 With thanks to my son, Peter Minnium Jr, for this guest post.
I met Gus and Lina at a campground outside of Leonidio, Greece, a beautiful community nestled in the rugged hills abutting the Aegean Sea. Leonidio attracts visitors year round with its beauty, fair climate, and perhaps most powerfully, its abundant rock climbing.
I was in town to climb, and Gus was looking for a climbing partner willing to take on more challenging (read frightening) routes than his wife, Lina. As we made our way to the wall I learned that the couple, in their late 50s, were in the middle of their annual three-week holiday. They set out from their home in Bavaria, Germany in their small camper van, crossed the Alps into Italy, and took the vehicle ferry across the Ionian Sea to southern Greece, where I met them. This year, Gus told me, the destination is the Peloponnese, but in previous years the pair have covered practically the whole of the European coast of the Mediterranean. While I was pestering him for recommendations for my own future travels I came to a realization. Gus and Lina weren't merely taking their usual three-week vacation — they were practicing. Every year they visited a different destination and in doing so conducted a kind of research, location scouting. Each trip in their camper van helped them to improve the vehicle/home's livability, and to adapt their own habits to better suit their mobile lifestyle. At almost 60 years old, Gus and Lina's preparation will soon begin to yield dividends, as at some point in the coming years they will retire and live out of their camper van full time.
Though I only spent a few days climbing with them, I can say that they are exceptionally well prepared. Their small camper van seems to have the magical carrying capacity of a clown car. Though it looks like an average minivan from the outside, closer inspection reveals a comfortable and convertible sofa bed in back, as well as tons of storage both underneath the couch and in mounted shelves. What's inside this storage space is what makes Gus and Lina's setup truly impressive. From a few square feet of space they manage to deploy a rooftop tent where they sleep, which then doubles as an awning when they are sitting out with their compact camp furniture enjoying a meal prepared with their portable stove. They have a number of electric lights and charging ports connected to their inverter, which they need only connect to the campground's port. When Gus and Lina arrived, it took them less than an hour to unpack and build a comfortable living space. Rather than pack up their entire camp each time they want to go into town or visit a nearby sight, Gus and Lina ride their bicycles, which they mount on the back of the van.
So how can Gus and Lina's example help us with our own retirements? Well, there are a few takeaways:
First, don't be afraid to try before you buy! Gus and Lina have spent years and years of vacations seeking out the perfect Mediterranean destination and they still have yet to settle on one. Perhaps they won't choose just one, and will continue exploring new places year after year. That brings us to our next lesson –
Be adventurous! The rewards for exploration are just as substantial later in life, and perhaps they're even greater.
It's never too late to learn a new skill or hobby, or to improve on an old one. Gus has been climbing for years but still improves every time he goes out, while Lina is relatively new to the sport.
Gus and Lina aren't alone. Scattered throughout the campgrounds of Greece there are countless retired German and Dutch couples living at least part of the year out of RVs by some Mediterranean beach, mountain lake, or quaint village. Some return to the same campgrounds year after year, others put their mobile homes up on blocks and create a more permanent setup, while others still keep on the move and explore new places each year. Their lifestyle and demeanor are very similar to a community of retired Canadians living in RVs that I encountered in Baja California, Mexico. The idea of heading south to warmer climes (where one's money often goes further) is a common one, though the ways in which people make this migration can vary remarkably. Gus and Lina are simply one inspiring testament to the fact that adventure, exploration, and new experiences are not reserved for the young.