You are here

Thank your Employer by Selling its Stock
Thank your Employer by Selling its Stock
Submitted by Concierge Financial Planning, LLC on April 15th, 2013
Why "take the money and run" may be your best strategy at work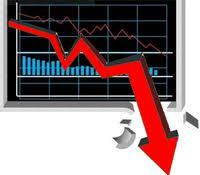 I remember the first time the markets slapped me hard like it was yesterday—the sinking feeling in my stomach, the nausea, the disbelief with which I stared at my Bloomberg screen. The employment numbers had just been released and my first interest rate option position was tanking. I had planned to be the new hot shot. I had been so confident. I knew what the markets were going to do. Why couldn't everyone else see what I saw? It was so obvious. What an idiot I was. The risk was staring me in the face all along, but I never really expected the downside to materialize for me!
Risk is a concept we frequently discuss in financial planning and investing. While we always try to identify and calculate it, we don't always see it, even when it is right in front of our eyes.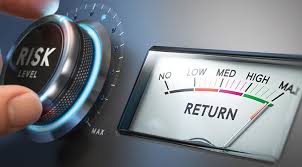 I thought I was going to be fired, but instead my trading floor colleagues just laughed at me. They knew exactly what I was going through. What was I thinking? I was a 21 year old recent grad with a BA in history. I didn't know anything! Obviously the risk was there, but I did not perceive it. I am infinitely more vigilant today, and I try hard to help my clients see and understand the risks of which they may not be aware.
As a fee-only financial planner one of risks I see most frequently is the concentrated position. The proverbial having all of one's eggs in a single basket. This often happens when someone receives compensation in the form of company stock or options. Many people don't fully understand this type of compensation, so inertia sets in and they just sit on it, occasionally cashing out a chunk when it's time for a home improvement. Over the years the position grows. Chances are, if the employee is still at the company after ten years and the stock is doing well, they have a very positive feeling about their employers. Often these employees have additional company stock in their 401k and participate in an employee stock purchase plan. One day they wake up and their company stock is 30% or more of their wealth. If someone told you to invest 30% of your wealth in one stock, would you do it?
Unfortunately these employees do not see the risk this presents. They are as confident as the 21 year old options trader I used to be. Exacerbating the risk, these people are further exposed to their companies because they work there. If the company does not do well, the stock will drop and the employees will lose their savings. And, if it is really bad, they risk losing their jobs. No job and no savings. Now that's risky.
This would be tragic if it weren't so avoidable. Be vigilant! If you receive compensation in the form of stock and options, be aware of your growing exposure and diversify. There is no room for complacency. I was a newbie taking risk with my employer's money, but this is your money, your life savings. Keep your eyes open and you won't have to experience that sickening sinking feeling that I remember like yesterday.