You are here

What's Your Financial Blind Spot?
What's Your Financial Blind Spot?
Submitted by Concierge Financial Planning, LLC on April 24th, 2017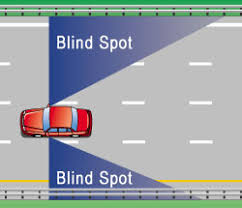 "Ann, what's my blind spot?" I was out to lunch with one of my favorite clients when he asked this simple question, "Everyone must have one, and I need to know what mine is," he continued.
I couldn't believe my ears. We had just finished our annual review and rebalance meeting and he had seen the numbers. I thought I had clearly laid out his main challenge area, but then again that's why they call it a blind spot—you can't see it. We would all be better off if we had an automated financial blind spot alarm—like in many of the more recent model vehicles that warn us of the potential danger in our car's blind spot. In a way, that's my job; to be the financial blind spot monitor.
Here are several "typical" blind spot profiles that I frequently encounter:
The Spender: Although counterintuitive, The Spender is usually not someone of modest or middle class means who tends to spend more than they make. The Spender usually earns a substantial income and enjoys a high quality of life that they can afford. The problem here is that, despite substantial savings, The Spender's desired rate of retirement spending cannot be supported by his millions in the absence of his earned income. The Spender needs to either adjust his retirement spending goals or work longer. By working longer, he not only saves more, but also reduces the number of retirement years he needs to fund.
The Disillusioned: I frequently must deliver bad news to The Disillusioned. I imagine that I feel much like a physician who tells a patient bad news. The Disillusioned have a big misunderstanding of their current assets and what they may be able to do with those assets in the future. Interestingly The Disillusioned are not necessarily overspending in the present. They simply lack the financial literacy needed to fully understand what they will be able to accomplish with what they have. The Disillusioned need to come to terms with the reality of their financial situation, adjust their spending goals, and save more. They frequently will need to downsize or move to a less expensive state if they ever want to retire.
The Penny Pincher: While not limited to widows, I frequently see this behavior in older single women. These are people who have ample assets but are afraid to spend for fear of outliving their money. Frequently The Penny Pinchers deny themselves quality of life and the enjoyment of living. The Penny Pincher needs to gain a better understanding of her financial situation so that she can live comfortably with peace of mind.
The Energizer Bunnies: The Bunnies' plan for retirement is simply not to retire at all. Some Bunnies don't focus on saving because they assume they will work themselves into the grave; others assume they won't need to save much because they plan to work until age 70. Generally, The Bunnies love their work and can't imagine their lives without it. I admire The Bunnies and I hope their plans come to fruition, but many people are forced to retire for health reasons—either their own health or a loved one's. The Bunnies need to prudently plan on an earlier retirement just in case they are forced to retire before originally planned.
After my client struggled unsuccessfully to come up with his blind spot, I was relieved when his wife pointed out that they were spenders. Phew! My job as blind spot monitor had been effective.