You are here

Who's Looking Out For You? The Importance of Fiduciary Duty
Who's Looking Out For You? The Importance of Fiduciary Duty
Submitted by Concierge Financial Planning, LLC on September 26th, 2014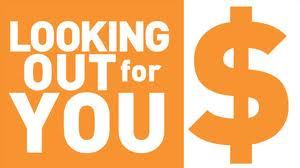 "Do you understand this investment?" I asked Betsy. My youngish 65-year-old client looked back at me with a quizzical expression. I was explaining Betsy's portfolio holdings and, unfortunately, her broker, someone she thought was acting in her best interest, had taken advantage of her. She had no idea how this particular security operated; worse still, she lacked a clear understanding of most of what was in her portfolio. She just bought what her broker recommended. "He was such a nice guy," she volunteered.
This particular security, RYJCX, is a mutual fund designed to seek a return that is inversely correlated to a US Treasury Bond benchmark. The fund uses an active trading strategy that includes long and short positions as well as derivatives. The fund charges 2.41% annually to the shareholder as well as a 1% fee when sold. Confused? So was Betsy. While this may be appropriate for some sophisticated investors, her broker had no business selling her this security. It was not only inappropriate given her situation, but Betsy didn't understand what she was buying either. Regrettably, this wasn't her only ill-advised holding. Don't get me started on the non-traded REITs!
Betsy's broker was not acting in her best interest—by design. You see, his fiduciary duty was to his firm and his firm's shareholders. This is the norm. "Fiduciary" is from the Latin fiducia, meaning "trust." A fiduciary is "a person (or a business like a bank or stock brokerage) who has the obligation to act for another under circumstances which require total trust, good faith and honesty." Betsy's broker was obligated to act for his firm, not Betsy.
What's in your portfolio? If you can't answer that question, I suggest you research and find out. Did your broker sell you any inappropriate investments? Did he sell you any funds with high upfront fees (a.k.a loads)? What about funds with high expense ratios? There is a good chance your broker has done the latter two. As a fee-only financial advisor, I see it all the time. These are expensive mistakes and could cost you years of retirement income.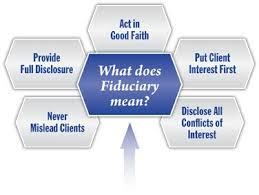 Don't worry. I've got good news too; you can avoid finding yourself in this ill-fated situation. I suggest you only work with a financial advisor who has a fiduciary duty to you, one who is legally obligated to act in your best interest and is bound by thefiduciary standard. Ask your advisor if he is a fiduciary. Ask him if he is willing and able to sign the fiduciary oath. If he's not, move right along. The fiduciaries are out there; try looking for a fee-only advisor.
As for Betsy, I don't know if she ended up following my advice or not, but I do know she will never blindly follow a broker's advice again—without first understanding whose best interest they are looking out for. I view this as great success.