You are here

Is your Broker Driving your BMW?
Is your Broker Driving your BMW?
Submitted by Concierge Financial Planning, LLC on February 10th, 2016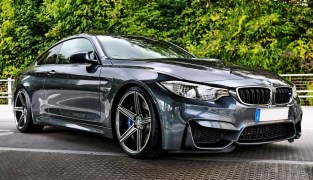 "Oh, I'd pick the one with the fancy car," replied Mimi, a member of my investment club, in response to a question I had asked the group about choosing an investment advisor. I could not believe my ears! I had asked if they would choose the advisor in the fancy suit with the expensive BMW or the advisor with the well-worn handbag and a Honda CRV. Had I taught these ladies nothing?
Mimi continued, "Well he must really know what he's doing in the markets. How else could he afford the BMW?" How else indeed: with your money. That's right, in most cases, the advisors with the expensive BMWs and fancy suits are simply "asset gatherers." They generally do not manage or invest money on behalf of clients, nor do they have sufficient qualifications to do so. They are salesmen. They gather the funds for large companies whose algorithms do the heavy lifting of investing your money. For their efforts, they receive a handsome commission, which enables them to purchase their fancy suits and expensive BMWs. Their outward appearance has nothing to do with their skill in the financial markets, but instead is reward for salesmanship. These guys are very persuasive and tend to charge 1% or more of assets while also investing clients' money in expensive mutual funds with unnecessarily high fees. That's because in addition to the 1%+ base fee, they are also receiving an additional commission from the mutual funds and financial products they sell.
The advisors with the well-worn handbags and Honda CRVs, on the other hand, tend to be prudent financial planners, the types who squirrel savings away in cost-efficient index funds and are genuinely interested in helping you achieve your financial goals, not their own. The subdued outward appearance more times than not shows someone who is likely as thoughtful with their own money as they will be with your hard earned savings.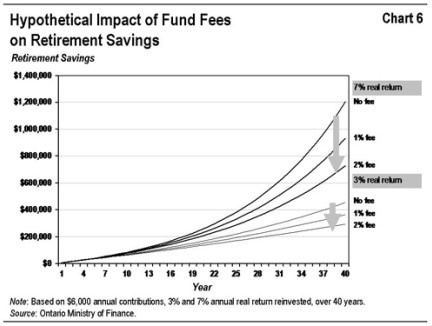 Just recently I reviewed the portfolio of a new client, Carl, and discovered he was paying a 2% of assets fee to a money manager from a well-known Wall Street firm. That's quite a hefty percentage and, while I haven't seen this manager's automobile, I am pretty sure it's not a well-worn Honda! He had Carl invested in no less than 47 positions in a $200,000 account! Talk about over diversification; some of the positions were less than $100. What's more, many of the investments were inappropriate given Carl's risk tolerance and capacity. The piece de la resistance was the fact that the expense ratios on many of the advisor chosen funds were over 1.5%. Carl's 6% return quickly dwindled to 2.5% when you subtract the 2% base fee and the additional 1.5%. In fact, the advisors were making more from Carl's investment (3.5%) than Carl was (2.5%). That is a meager return under any circumstances, but especially lousy on a risk-adjusted basis as the advisor had him invested in various leveraged Latin American indexes.
Over 20 years, Carl's 3.5% in investment expenses on a $200,000 portfolio would be approximately $200,000! With that math, it's easy to see why that financial advisor is driving a BMW. On his own Carl can easily achieve an excellent, diversified portfolio of investments with fees of less than 0.20%, and, if he wants, use the proceeds to drive his very own fancy car.
Of course, I'd counsel for a Honda!