Submitted by Concierge Financial Planning, LLC on September 1st, 2012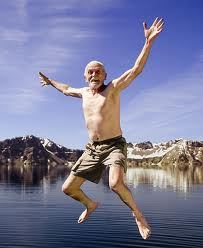 4 Good Reasons to Take the Plunge Yourself.
1. Peace of Mind. Max Weinberg was determined not to be a burden to his children. He remembered well how difficult it was to raise and educate his three children while supporting first his own parents and then later his wife's parents. The memory of that monthly panic still haunts him to this day. How will I ever pay the school bill? How will I make ends meet? Max didn't want his own children to suffer his fate.