Submitted by Concierge Financial Planning, LLC on May 26th, 2014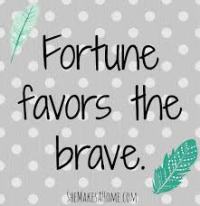 Risk is a funny thing. Everyone perceives it differently. For example, I would never go bungee jumping, but I know a bungee jumper who is scared of the stock market and keeps all his money in cash.
As a fee-only financial advisor I know that the perception, understanding, and realization of risk is of the utmost importance when investing, whether for retirement or fun. It is vital to be become aware of the risks that aren't obvious as well as to not over exaggerate the ones that are.