Submitted by Concierge Financial Planning, LLC on February 26th, 2016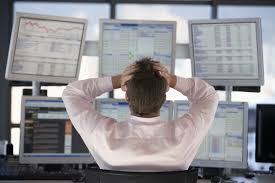 There's no question that we experience emotional pain and anxiety when our portfolios are losing money due to market downturns. Behavioral scientists tell us that we feel losses twice as keenly as positive returns.
But that doesn't tell us what we really want to know, which is: other than selling at the wrong time and locking in losses, how do we make these downturns less painful?