Submitted by Concierge Financial Planning, LLC on June 24th, 2016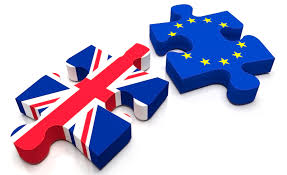 Yesterday's vote by the British electorate to end its 43-year membership in the European Union seems to have taken just about everybody by surprise, but the aftermath could not have been more predictable. The uncertainty of how, exactly, Europe and Britain will manage a complex divorce over the coming decade sent global markets reeling. London's blue chip index, the Financial Times Stock Exchange 100, lost 4.4% of its value in one day, while Germany's DAX market lost more than 7%. The British pound sterling is getting crushed (down 14% against the yen, 10% against the dollar).
Compared to the global markets, the reaction among traders on U.S. exchanges seems muted; down roughly 3% as you read this, though nobody knows if that's the extent of the fall or just the beginning.