Submitted by Concierge Financial Planning, LLC on November 19th, 2015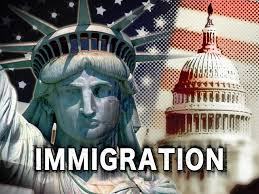 The current debate in U.S. and European politics centers around: how do we strengthen our borders and prevent too many people from entering our prosperous countries? But you might be interested to learn that a number of macroeconomists think that open borders and unlimited immigration might actually provide significant benefits—not just for the people looking for a better life, but also for the people already living in the prosperous nations.
The analysis starts with surveys of immigrants going back to ancient times, and including the people who migrated to the United States as the country was transitioning from a third world backwater to the most powerful nation in the world. The immigrants, almost unanimously, were looking for an opportunity to make a better life for themselves and their families.