Submitted by Concierge Financial Planning, LLC on July 9th, 2017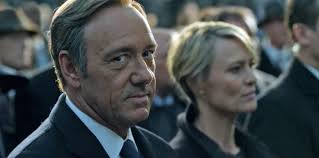 If you're a fan of political dramas on televisions, you'll know that the turbulent world of politics has an affect on the global financial markets. But what about in real life? How much does art - if you can call shows like Scandal, Veep, and House of Cards art - imitate life, and vice versa?
The truth of the matter is that 2017 is turning out to be a bit of an unpredictable political year, and a lot of that can be boiled down to the win in November 2016, when Trump was elected President of the United States. And whether you are a pro or anti of his presidency, I think we all can agree that the political climate is ever changing. The truth of the matter is that surprisingly politics don't have as much of an influence over markets as much as TV would like us to believe - in the long term.