Submitted by Concierge Financial Planning, LLC on April 24th, 2017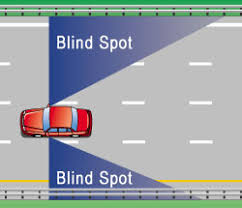 "Ann, what's my blind spot?" I was out to lunch with one of my favorite clients when he asked this simple question, "Everyone must have one, and I need to know what mine is," he continued.
I couldn't believe my ears. We had just finished our annual review and rebalance meeting and he had seen the numbers. I thought I had clearly laid out his main challenge area, but then again that's why they call it a blind spot—you can't see it. We would all be better off if we had an automated financial blind spot alarm—like in many of the more recent model vehicles that warn us of the potential danger in our car's blind spot. In a way, that's my job; to be the financial blind spot monitor.